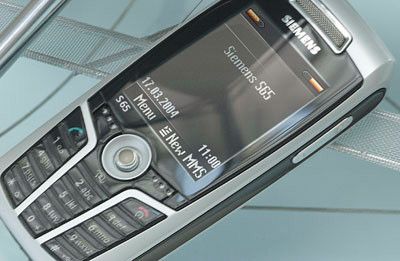 Looks like Siemens will soon announce a killer business phone (CeBIT is their usual time to do that…). Here's what they say about the S65:
"A skilful professional – the new Siemens S65. With a full suite of business software, integrated 1.3 megapixel camera, extra large color screen, and a massive 32MB of memory, the sharp-styled S65 is perfect for busy professionals looking for a powerful phone with a great design."
I suspect bluetooth will come naturally so there's no need for an extra mention. I hope they also feature some kind of memory card to hold those pictures.
More details as I can get them….